On behalf of Mastandrea Law, LLC posted in DUI/OVI on Tuesday, February 14, 2020.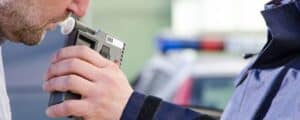 You're in college, and you like to go out and have some fun with your friends. Who doesn't? You're seniors, after all, so close to the end of your time in school and getting ready to start your careers. This is one of your last chances to really soak it all in and enjoy your life before that transition.
Then you try to drive home from the bar after having too much to drink. You get pulled over and arrested. Suddenly, that career that you were about to start is in serious jeopardy. There are numerous ways that an OVI can wreck your career before it even gets off the ground.
Good-bye car
First off, you're going to lose your license. If you were planning to work in an industry where you need to drive as part of your job, that's gone. Even if you weren't, you can't drive to interviews or even drive to work. You're stuck using the bus, taxis, or other forms of public transportation. It's not ideal and it could lead to some embarrassing conversations about your OVI if you have to explain why you're not driving in every day.
And that's if the company even hires you. Some companies have a mandatory firing policy if you get convicted of drunk driving. If they were still trying to decide if you would be a good hire or not, you can count on them pulling the job offer if you come in with an OVI conviction on your record.
Even companies that don't have these policies may choose someone else. If it's down to you and another recent graduate with the exact some qualifications – neither of you have any actual experience, after all – then the arrest may swing things in the other candidate's favor.
If you're still doing interviews, you have to realize that the arrest could cause you to miss one. Maybe you had a big one in the morning, and that's why you were out celebrating. Now you're spending the night in jail, and you're not going to be at that meeting.
Be Prepared For People to Know
Your first OVI is going to grab some attention. Your arraignment usually occurs a few days after your arrest and many people are going to see your name in the paper or an online post. With the stigma that occurs with DUI, you are going to be frantically looking up OVI cases like yours, what to expect, and what to do. The first thing you should do is call a top-rated criminal defense attorney that can enter your plea, and walk you through what to expect during your hearing, petition your driving privileges, and help you stay on track to never make another mistake like this again. Don't depend on Google to find out what to do, you will only increase your anxiety and find very general information.
Take steps to protect your future
If you're convicted, you could get jail time or get into a diversion program. Either way, you're not going to interviews or, if you've already been hired, to work. These ramifications cut severely into your time and can derail a young career because the company has no loyalty to a worker who was just brought on. They may simply fire you and look for someone who can be at work every day.
These are just a few examples, but they show how a simple mistake can completely trash your career, setting you back for months or even years. You've been working so hard for the last four years to get to this point; don't let a conviction – especially one that you feel is unjust – ruin it. Know your legal options and what you can do to protect your future.