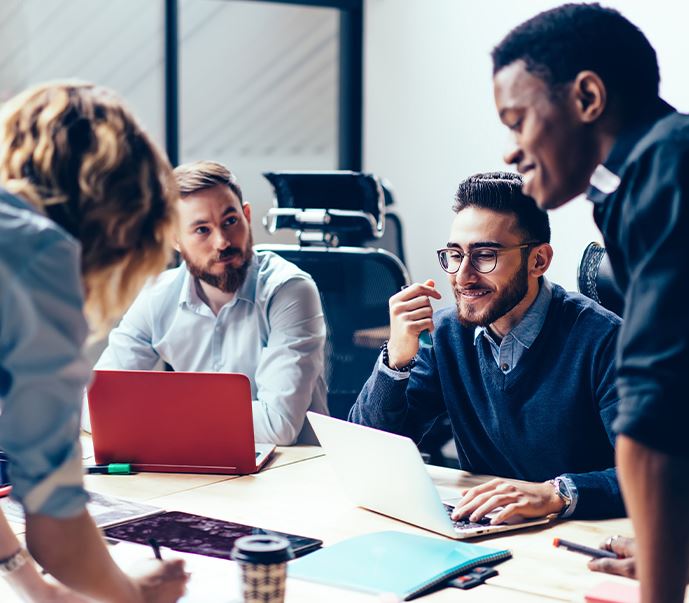 Cleveland Employment Law Attorney
Employment Law in Ohio
As an employee in the state of Ohio, you are guaranteed certain rights under both federal and state law. When your employer violates those rights, you can take legal action. By filing a civil lawsuit against your employer (or another liable party), you can not only seek the fair compensation you are owed but also the justice you rightfully deserve.
Bringing a lawsuit against your employer can be intimidating, but Mastandrea Law, LLC is here to help. Our Cleveland employment law attorney has extensive experience in this area of law, as well as a long track record of success. She understands the law and can explain how it applies to your case.
We encourage you to contact our firm today for a free and confidential consultation; call (216) 306-5105 to get started.
Our Services
How We Can Help You
Your Rights as an Employee
All employees have rights under federal and state employment laws, regardless of the industry in which they work, their position within a company, or the type of work they carry out.
Some of your most basic employee rights include:
The right to be paid for all hours worked
The right to receive the minimum wage
The right to overtime pay (for nonexempt employees)
The right to be free from discrimination
The right to be free from workplace harassment
The right to equal treatment
The right to reasonable accommodations
Protection from unlawful termination
Protection from retaliation
The right to report illegal employer conduct
This is not a complete list of your rights as an employee. It's important to know your rights and, when you feel that you are being treated unjustly, to speak up. You could have grounds for a civil lawsuit against your employer or another responsible party—and Mastandrea Law, LLC can help.
Types of Employment Cases We Handle
Our firm has a long history of representing workers across a broad range of industries throughout Ohio. We are proud to stand up for hardworking people who have been treated wrongfully by their employers.
Our Cleveland employment lawyer regularly handles the following types of cases:
We are prepared to aggressively protect your rights and fight for the fair compensation you deserve. At Mastandrea Law, LLC, we understand the immense, far-reaching impact unjust employer conduct can have on the lives of employees and their families. If you were fired or let go, forced to quit your job due to discrimination or harassment, or otherwise treated unjustly under the law, we can help you seek justice.
Call Our Firm to Speak to an Employment Lawyer Today
The sooner you reach out to our Cleveland employment law attorney, the sooner she can begin gathering evidence on your behalf and building your case. In many cases, you must file your lawsuit by a set deadline, known as the statute of limitations. We urge you not to wait; contact Mastandrea Law, LLC right away to learn how we can help you with your employment case.
We have helped thousands of people with highly complex legal matters and have a long history of success. Since 2009, we have stood up for the rights of people throughout northeast Ohio and are ready to fight tirelessly for you.
Call (216) 306-5105 or contact us online today to request a complimentary case evaluation.
Personalized Strategies & Results

We prioritize putting you first, offering a personal strategy to address your legal needs.

Work Directly With Your Attorney

You can speak with an attorney right away, so you can start talking through your legal options.

Meet with Us Virtually

You don't need to come to our office; we can meet virtually or discuss your case over the phone!

Free Consultations Available

Learn how our lawyers can help during a complimentary case evaluation.